FAQ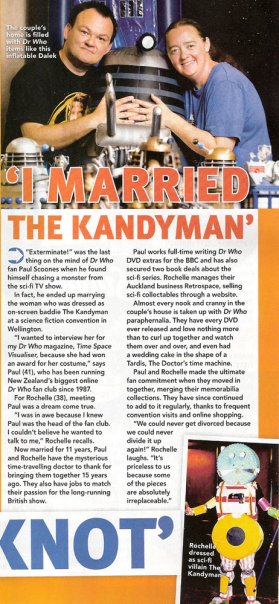 Retrospace Limited is 100% kiwi owned, GST registered Company
What is Retrospace?
Retrospace is an online and physical store specialising in sci-fi and cult collectables. It is run by Rochelle who has had many years experience selling the same sort of products on TradeMe and collectors Fairs. Rochelle is part of the team that runs The New Zealand Doctor Who Fan Club.
Does Retrospace have a physical shop?
Yes, we do! The Retrospace shop is located at 22 Hurstmere Road, Takapuna, Auckland. Open seven days, 10am to 5pm each day. The shop is located next door to Paper Plus.
Shop Phone 09 486 0791
We have a stand at some of the large swapmeets/ collectors events and Armageddons around New Zealand, so we will post if we are having a stand in the Events section.
What payment methods do you take?
New Zealand Orders
We can accept internet banking, Paypal and cheques from New Zealand customers, (please note, orders paid by cheque will not be posted until cheques have cleared).
We can only accept credit cards through the Paypal option.
Overseas Orders
Paypal is the best way for overseas purchasing through our site, If you don't have a Paypal
account, they are free to set up, www.paypal.com
We can only accept credit cards through the Paypal option.
How much are purchases to post and how long
When goods are put in the shopping cart, at the bottom you need to put in the drop box which country you are sending too (New Zealand will be at the top). The postage will be caculated on where it is going too, and will combine the size and quanties together to give you a total. There will be the options to send it standard post or courier, and overseas option will default to Airmail. If the item is instock, it is sent the same day the payment clears, standard post is approx 1-3 working days. Courier should be overnight delivery within NZ. Overseas may depend on distance, but all goods are shipped same day as payment and Airmail. At Holiday periods please allow extra time due to the heavy postage flow. Our preferred courier delivery is by Fastway couriers.
Does Retrospace buy as well as sell products?
Yes. We are always interested in buying items. Contact Rochelle by email or phone.
Can I pre order goods?
Yes, we will have a release date on new releases coming up. Click on the buy now, and we will dispatch the products as soon as they arrive in. Pre orders can be secured with a deposit, which is usually 20% of the price. We will not hold or order products if a deposit hasn't been made.
Do you Lay by?
Due to being let down too many times, and to be fair on items that are highly sort after, or 1 only in stock we have stopped laybys unfortunately, unless it is a pre order, see above.
Follow Retrospace on Twitter:
http://www.twitter.com/retrospace_nz